Interactive Printing Solutions
1. Cheque Books (Printing & Personalization)
Being NCR authorized distributor for Afghanistan & Somalia, Pacific Consulting & Trading (PCT), facilitate their customers for Printing & Personalization of Cheuqe Books/Leaves from NCR Factory Jebel Ali.
Following are special security features which PCT/NCR prints for different customers all over the globe.
| | |
| --- | --- |
| Aqua Fugitive Ink | Water Based ink – will spread when liquid is applied. |
| Solvent Sensitive Ink  | Chemical Sensitive – will spread with chemical liquids |
| Thermochromic Ink  | Heat Sensitive – Will disappear when heat is applied and then appear again |
| Photochromic Ink | Can be viewed only under a UV light and will stay visible for some time once exposed to UV light |
| Microtext | Small Texts in a straight line with banks name etc…not normally visible to naked eye and looks like a straight line when seen…..bank name etc can be visible under a Glass lens |
| NCR Watermark Paper | Patented NCR Watermark paper which is only available to NCR and no one else can procure this….security feature in itself |
| UV Invisible Ink | Invisible ink only visible under UV light |
| Warning Band | Details of features/specs mentioned on bottom of cheque. |
| Erasable Ink  | As name suggests….special ink which gets erased when somebody tries to rub it or use an eraser |
| Personalized WM for the customer | Customised WM paper – only applicable for 10 million cheques or more for a specific customer in a year. |
| VOID Feature | VOID NAME appeares when photocopy of any cheque is taken…not visible in actual cheque …but all photocopies will show. |
| Personalized Patented Hologram | Patented hologram on |
|   | |
2. PIN Mailer with Window Envelope
By using the latest technology & machinery, we are able to offer a custom-designed range of PIN Mailer Printing that is basically carbon-less paper with special coating between two sheets to hide PIN & other important numbers & codes for banks and companies. Printed on durable material with color longevity, these mailers are highly demanded in the market.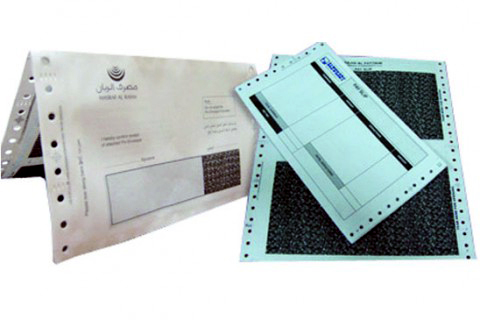 3. Paper Rolls
a. Receipt Rolls:
NCR invented the cash register receipt 130 years ago and continues to be the world's largest manufacturer of quality receipt solutions. Enabling commerce between businesses and consumers is what we do – it's our core business. As the market evolves, NCR/Pacific continues to offer new and timely receipt solutions to address business and consumer needs. Your customers expect – and deserve – a seamless receipt experience. Pacific helps deliver that experience every time.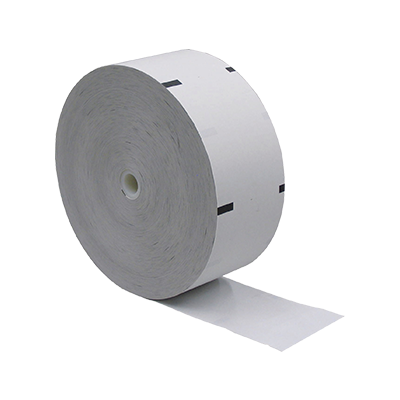 b. Journal Rolls
We are engaged in providing ATM Journal Rolls with special thermal coating for printing of ATM logs for Bank records.
These rolls are available in standard format and size and dimension keeping in view the market requirements. These rolls are made using high-quality paper and other raw material, which is procured from NCR, which is one of the most reliable manufacturer in the industry.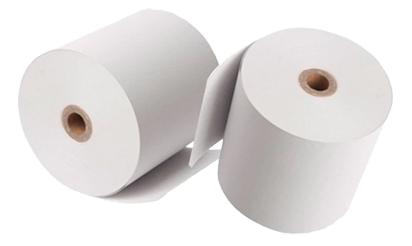 c. POS Rolls
The high-quality Point-Of-Sale Rolls / Thermal Paper Rolls for POS, we offer to clients is used in banking processes. These rolls have a glossy and smooth surface because of the use of high-quality raw material. We offer these rolls in standard length and width sizes that can also be changed as per the need and requirement of the clients.